Male Breast Reduction Surgery Can Address Excess Breast Tissue
Enlarged male breasts, or gynecomastia, may affect men and boys of all ages. There are many causes for this condition, but whatever the cause it can be a source of physical discomfort and embarrassment for those affected. Male breast reduction surgery to treat gynecomastia is available in Halifax, Nova Scotia, at The Landings Surgical Centre. Our dedicated staff, expert surgeons, and state-of-the-art surgical facilities make us the premier cosmetic surgery practice in the area for breast surgeries of all kinds, including breast augmentation and breast lift in addition to male breast reduction.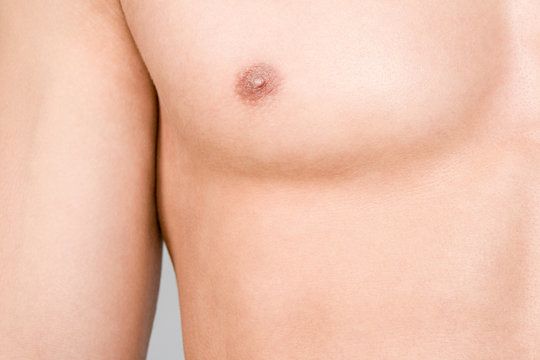 About Gynecomastia
Gynecomastia is a condition in which the male mammary gland becomes enlarged and sometimes lactates. There are two types of gynecomastia: primary, which typically occurs during puberty for unknown reasons, and secondary, which is typically linked to obesity, steroids and other drugs, or illness. In most cases, individuals who are obese or taking drugs should address these issues before resorting to surgery for gynecomastia at our practice in Halifax.
Male Breast Reduction Surgery
There are several surgical approaches to gynecomastia, and all surgeries pose a certain amount of risks and have different associated costs. However, our surgeons, Dr. Bendor-Samuel and Dr. Boileau, can dramatically reduce that risk because of their extensive experience helping patients achieve their goals. To determine which procedure is most appropriate, the surgeon evaluates each patient to determine how much glandular tissue, fat, and skin must be removed, ensuring optimal results. In many cases, ultrasonic liposuction, (Vaserr ) is sufficient to remove the excess tissue, leaving minimal scarring. The Landings Surgical Centre is currently the only facility in Atlantic Canada that is able to offer ultrasonic liposuction treatment for gynecomastia. Some patients seeking treatment for gynecomastia at our Halifax area surgical center may benefit from treatment through a small incision around the areola. Ultrasonic liposuction can also be combined with an excision procedure. Patients having skin removed should expect some scarring on the chest.
Recovery from Male Breast Reduction Surgery
The recovery period and side effects associated with male breast reduction are similar to those experienced by female breast reduction patients. Many patients experience some numbness or change in nipple sensation lasting up to several months after surgery. It is important to wear a specialized compression garment for about two weeks after gynecomastia surgery in order to control swelling. Most of our male breast reduction patients return to work after about one week, return to normal physical activity within one month, and see the full benefits of surgery within six months.
Contact The Landings Surgical Centre to Learn More
Gynecomastia is very common. It can be embarrassing and affect one's self-confidence and self-esteem, but with the help of male breast reduction surgery performed by one of our surgeons, it can be treated. To learn more about the treatments available for gynecomastia, please contact The Landings Surgical Centre in Halifax, Nova Scotia, today.