Side Effects and Risks Associated with Facelift Surgery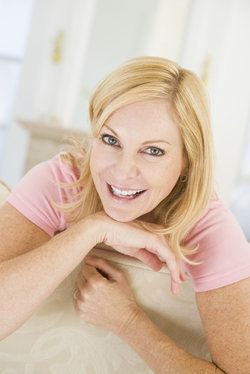 At the Landings Surgical Centre, we are committed to providing our patients with the thorough, comprehensible education they need to make the best possible decisions regarding their care. In the case of our valued facelift patients, we want them to understand that every form of the procedure, from the minimally invasive mini facelift to the traditional full facelift, represents major surgery. As with all types of surgery, there are risks and side effects associated with facelift.
Of course, entrusting your facelift to experienced, skilled plastic surgeons such as Dr. Richard Bendor-Samuel and Dr. Louis Boileau helps to minimize these risks and side effects while helping to ensure that you will be satisfied with your results. Likewise, your safety will be further assured by our comprehensive screening process to determine candidacy for the procedure. If facelift surgery is not a suitable option for you, our doctors will explain the alternatives available and help you arrive at a treatment plan that best suits your needs.
Fortunately, most people who are interested in facelift surgery are good candidates for the procedure. During their initial consultation at our state-of-the-art office in Nova Scotia, facelift side effects and risks are explained openly and honestly so that patients can make informed, confident decisions about whether to proceed with the surgery.
Risks of Facelift Surgery
At the Landings Surgical Center, our talented surgeons use only the most advanced technology and techniques to ensure the safety and comfort of our patients. Nevertheless, facelift surgery is a major surgical procedure and, as such, involves the same risks as any other surgery. Possible facelift complications, while rare, include:
Adverse reactions to the anesthetic used during the procedure, including allergic reaction
Bleeding, which is a risk of all surgeries
Infection, which is likewise a risk of all surgeries
Hematoma, or an area under the skin that becomes swollen with blood
Injury to the facial nerves
Loss of skin or hair, which is particularly rare
Discoloration of the skin, which is usually temporary
Most of the above complications can be treated relatively easily, although a quick and timely response to complications is essential. If you undergo facelift surgery and experience any of the above complications, it is important that you seek treatment immediately.
Facelift Side Effects
While serious complications from facelift surgery are rare, side effects are far more common and, in some cases, inevitable and natural. Side effects are generally temporary and relatively mild and manageable. Every patient who undergoes facelift surgery should understand beforehand that they will experience at least some of the following side effects:
Discomfort and minor to moderate pain, which can be managed through medication prescribed by our doctors
Swelling, which will largely subside within a few days but could persist to some degree for several weeks
Bruising, especially around the eyes
Numbness of the skin
One of the side effects of facelift surgery that is impossible to avoid is scarring. Our plastic surgeons are masters of the subtle incision, and most scarring will be well concealed. Over time, scars generally soften and fade, as well. Nevertheless, some scarring will remain with the patient for a lifetime, even though it may be light and difficult to see.
Contact Our Plastic Surgery Centre Today
To learn more about the risks and side effects of facelift surgery, as well as its many, many benefits, please contact the Landings Surgical Centre today.
Related to This